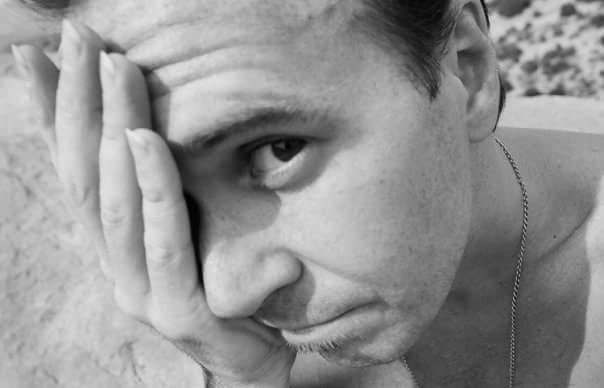 Robert you are loved.
My Dad, Robert Matheu, passed away on September 21, 2018. We are still all at loss of words as this was very unexpected. There are so many great memories that we all shared with him and he will forever be remembered for the many amazing things he accomplished in his life. He was an amazing photographer, writer, jokester, and more but most importantly he was an amazing dad and husband. My sisters and I will never forget all the great times we shared with him and we hope you don't either. You will forever be missed and our lives will never be the same without you. I love you Daddy. Rest easy. ❤️
Love,
Ruby
The Perfect View: Robert Matheu 1955-2018
By Brian J. Bowe
When I met Robert Matheu in 2001, my world grew instantly larger. It would be hard to quantify the ways our friendship changed my life. He died unexpectedly on Sept. 22 at the age of 63.
Roxy Music's "Editions of You" was one of Robert's main musical touchstones. As a photographer, the line about "waiting for the perfect view" was professionally resonant. But it the line "stay cool is still the main rule" gave him a mission statement and personal mantra.
Robert operated with a seductive audacity and swagger. Like Shakespeare's Puck, he brought memorable mischief into every situation. He relished winding people up, and his charm made him often — though not always — able to get away with it.
Robert's outsized persona often obscured the fact that he was a breathtakingly talented photographer. He began his photo career as a teenager coming up in the late 1960s Detroit scene. His early photos of the Stooges and the MC5 showed a raw talent that, once honed, would make him an in-demand shooter. So many of the images he made in his career have become iconic: Les Paul hugging his namesake guitar; Scott Asheton shaking a fist; Ian McLagan lighting a cigarette from a candle atop his piano; and too many others to mention. Watching him in action, I was always amazed by the way his talent made the craft look effortless.
Working together, we had some decent successes and flamboyant failures. We spent five years on an attempted (and ultimately doomed) online resurrection of CREEM. I was happy to contribute an essay to his Stooges book. For a long time, we spoke just about every day, often for hours at a time. As brothers often do, we had some tense times. He could be frustrating. We lost contact for a while for reasons that are, at this point, irrelevant.
In our many conversations, I discovered parts of Robert that weren't for public consumption. He loved deeply and easily — especially his daughters, who were the center of his world. He was generous with his time and knowledge and contacts. He loved championing new talent and bringing people together. In later years, our talks often turned to more personal matters like family and spirituality.
But we never grew tired of obsessing over rock 'n' roll. A few months before his death, he called me from a rehearsal of Wayne Kramer's MC50 project that he was shooting. He let me listen in on the phone for a few minutes, as if such a thing was completely normal. Our last text message exchange was the day before he died, about the new MC5 box set (which he helped out with). In the end, it always came back to our shared love of music, because we both understood how much that stuff matters.
Goodbye and godspeed, Bob. Your absence makes my world feel quite a bit smaller.